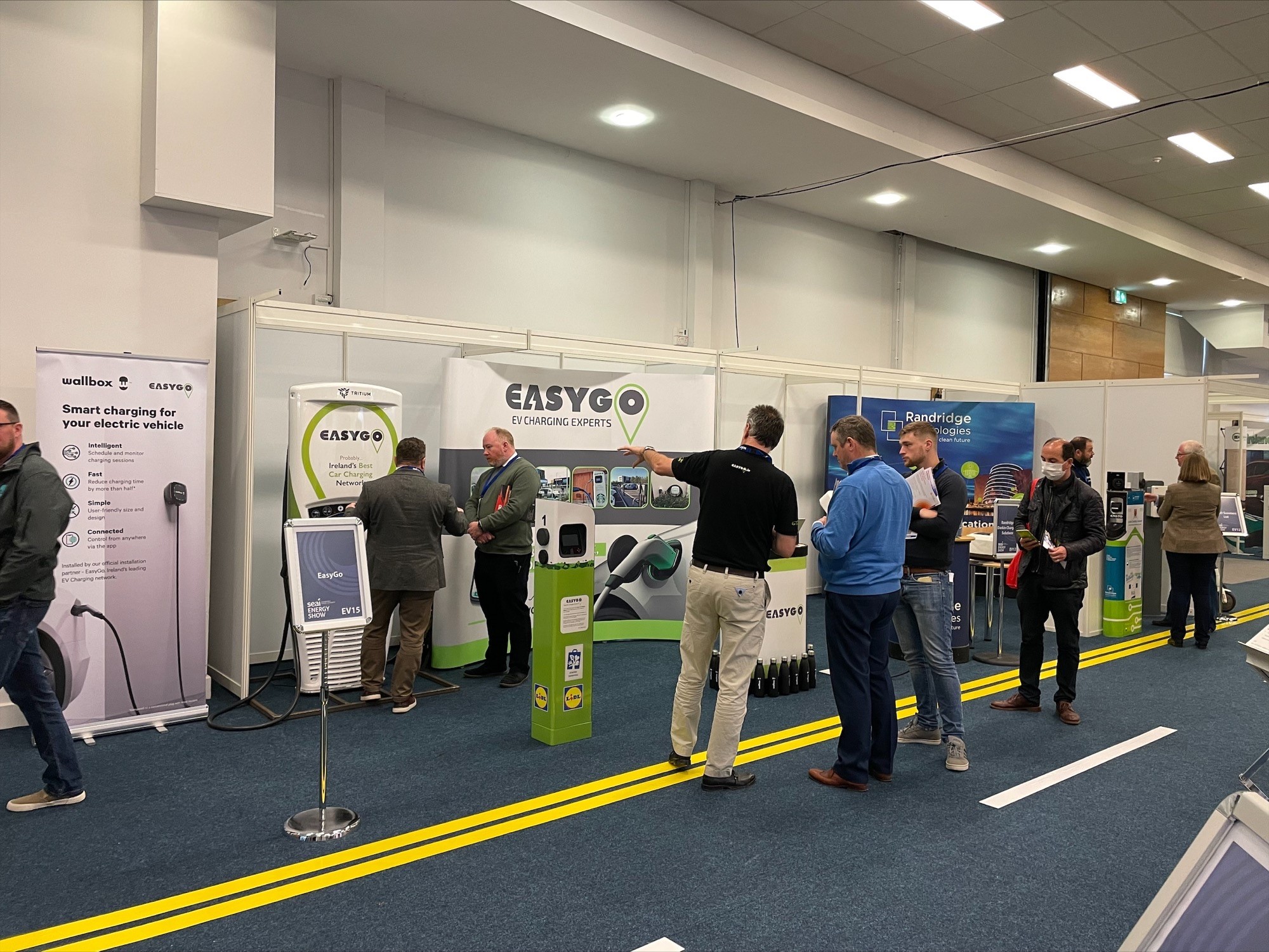 01 Apr

SEAI Energy Show 2022

EasyGo staff were excited to be back to events at the RDS in Dublin to exhibit and showcase our EV charging products and network at the SEAI Energy Show 2022. This event which took place on 30th- 31st March at the RDS in Dublin is Ireland's leading business-to-business sustainable energy event hosted by the SEAI – Sustainable Energy Authority of Ireland.

The SEAI energy show is a free annual business event that focuses on sustainable technologies available to companies nationwide. The exhibition offers expert seminars, demonstrations, and networking opportunities for all attendees.
Located at stand EV15 in Hall 3, it was a great opportunity for us to welcome and chat to individuals from all types of industry sectors and businesses and share how we can help them become more sustainable, attract more footfall and generate extra revenue.
There was plenty of interest in our range of state-of-the-art AC and DC chargers from Wallbox, Etrel and Tritium which we install in homes, workplaces and in public to help grow the EV infrastructure across Ireland. We were delighted to be joined by some of our suppliers at the event also, who were able to experience the drive and passion we have to be a leading EV nation in Ireland.
It was great to be back welcoming and chatting to people from businesses all over Ireland after the event was postponed for two years due to the Covid-19 pandemic and connecting more with everyone who was interested in an EasyGo installation to join the leading EV network in Ireland. Here's to another successful event next year.