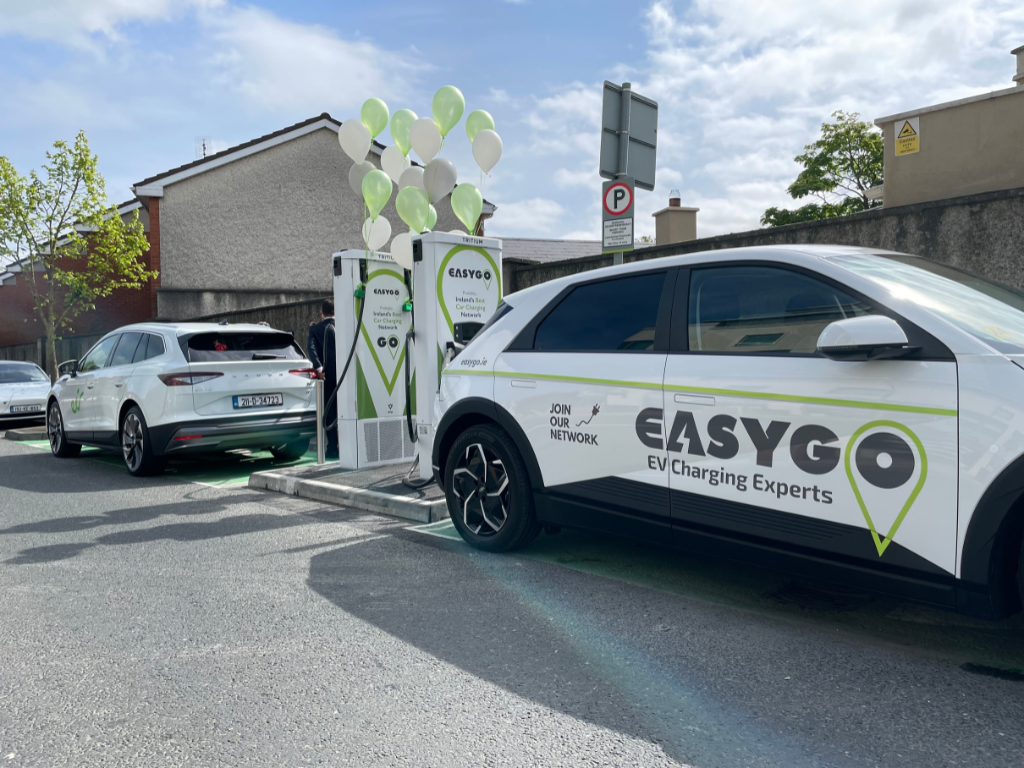 09 Nov

EasyGo Announces Multi-Million Euro Investment in New Tritium Fast EV Chargers

EasyGo announced on 9th Novemeber 2022 at the Business Post EV Summit at the RDS Arena, a multi-million Euro investment in new fast DC EV chargers in towns and villages around Ireland.

This investment is part of a partnership with eir, Ireland's leading telecommunications company, where telephone kiosks are being removed and replaced with state-of-the-art Tritium electric vehicle chargers. With this additional investment, EasyGo have committed to deploying 200 fast DC chargers around Ireland under this scheme.
The Scheme So Far
Having launched this programme in Carlow in May 2022, EasyGo have contracts to add Tritium chargers at 70 locations in counties Offaly, Mayo, Cavan, Waterford, Kilkenny, Tipperary & Monaghan in the next phase of this project. These will be rolled out over the next six months. EasyGo are actively engaged with other local authorities to identify 130 additional locations across Ireland for new fast DC Tritium chargers, and this program will be delivered at zero cost to county councils.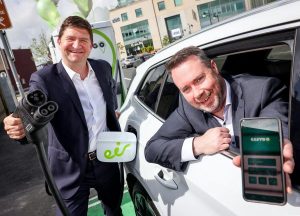 Commenting on this project, Chris Kelly, founder and technical director of EasyGo said:
"We are delighted to work with so many local authorities on this program as well as with our partners in eir and Tritium. Our team are already actively rolling the next phase of this investment to install 70 new fast Tritium chargers. We'll continue to engage with local authorities and look forward to identifying 130 more locations around the country.
Technology Partner
To support with the EV technology requirements for the rollout, EasyGo have partnered with Tritium, a global leader in DC fast chargers for electric vehicles and producer of some of the most advanced DC fast chargers in the world.
Speaking in advance of the EV Summit in Dublin on November 9th, David Nicholl, Tritium's Chief Sales Officer, said: "As an Irishman, I'm incredibly proud that Tritium has been selected as the exclusive technology partner for this project which will bolster Ireland's transition to electric vehicles. With Tritium's world-class fast chargers, electric vehicle drivers in Ireland will gain access to a fast and convenient charger designed to thrive in any environment. The efforts of EasyGo and eir will not only increase fast charger availability, but also make a positive environmental impact. Firstly, by encouraging more drivers in Ireland to adopt electric vehicles and secondly, by repurposing existing infrastructure to bring these chargers online. I look forward to experiencing these chargers first-hand as I travel with Chris and the EasyGo team as we roll out these chargers in towns across the country."
More Sites to be Announced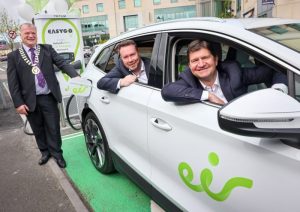 EasyGo & eir are actively engaged with several local authorities around Ireland about this scheme and look forward to making further investment announcements in the coming weeks and months. Under the program, eir telephone kiosks will be removed, and replaced (at or near the location) with state of the art, Tritium 50kW modular fast chargers. All this is being done at zero cost to local authorities.
Find Out More
Contact us for a chat to find out how we can help your council with our innovative complete EV charging solutions.