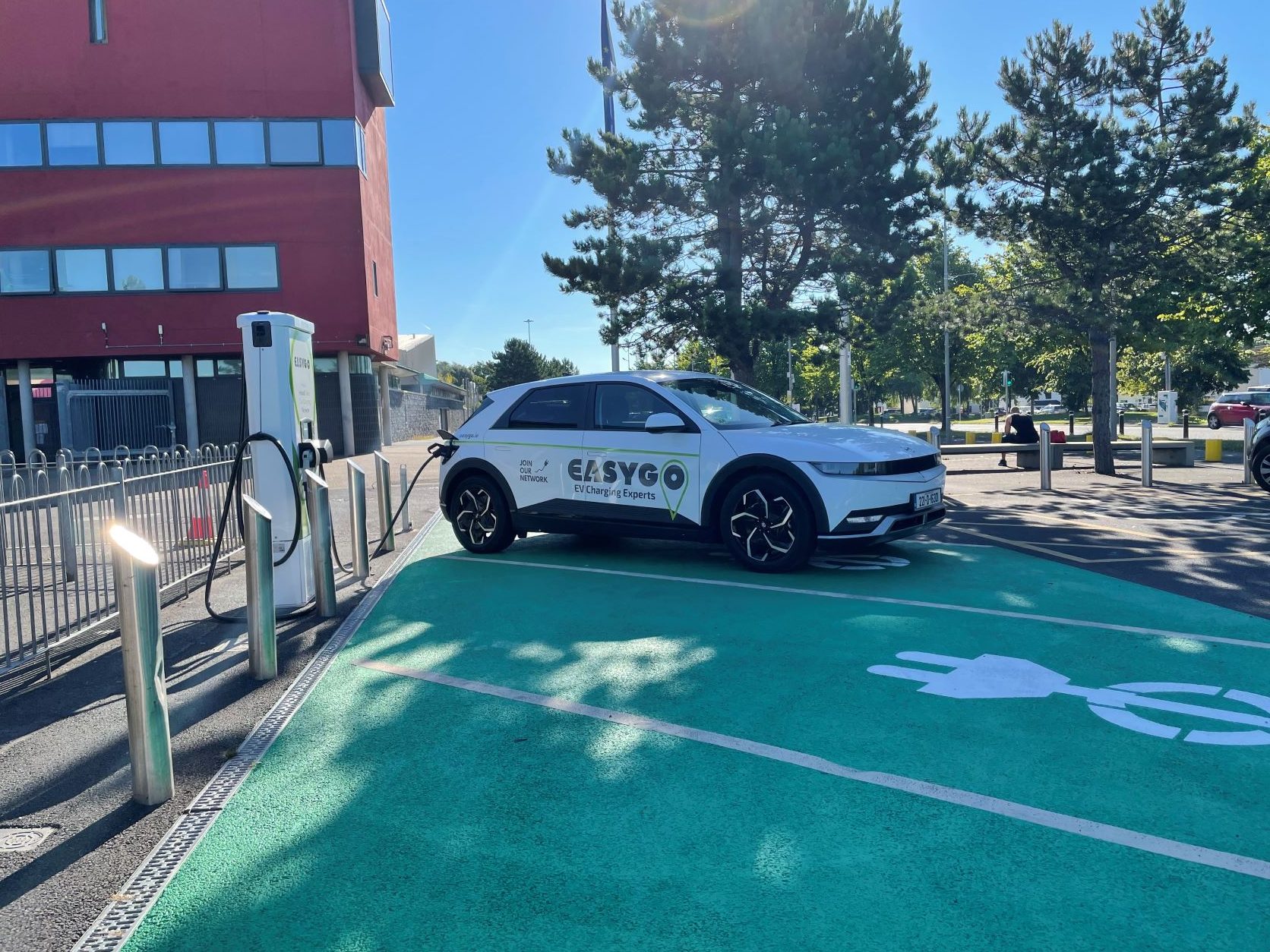 16 Aug

EasyGo Help Dublin City Council EV-olve in Finglas

A new electric vehicle (EV) transport venue has been installed by EasyGo for Dublin City Council at the Finglas Sports & Fitness Centre.

These include a 75kW Rapid DC charger and a 22kW Fast AC charger which all electric vehicles can use. The site will also host Electric Vehicles for car share clubs, as well as an Electric Bicycle station. The EV chargers are now live on the EasyGo network and will be officially launched and opened on 5th September 2022 by DCC officials.

The chargers at the popular leisure centre and swimming pool on Mellowes Road, next to the DCC Finglas Civic Centre is a key location that will appeal to EV drivers right across Dublin and further. EasyGo have worked with Dublin City Council to install two EV charging units that will appeal to a number of different electric vehicle users in a bid to promote sustainable travel more across the city.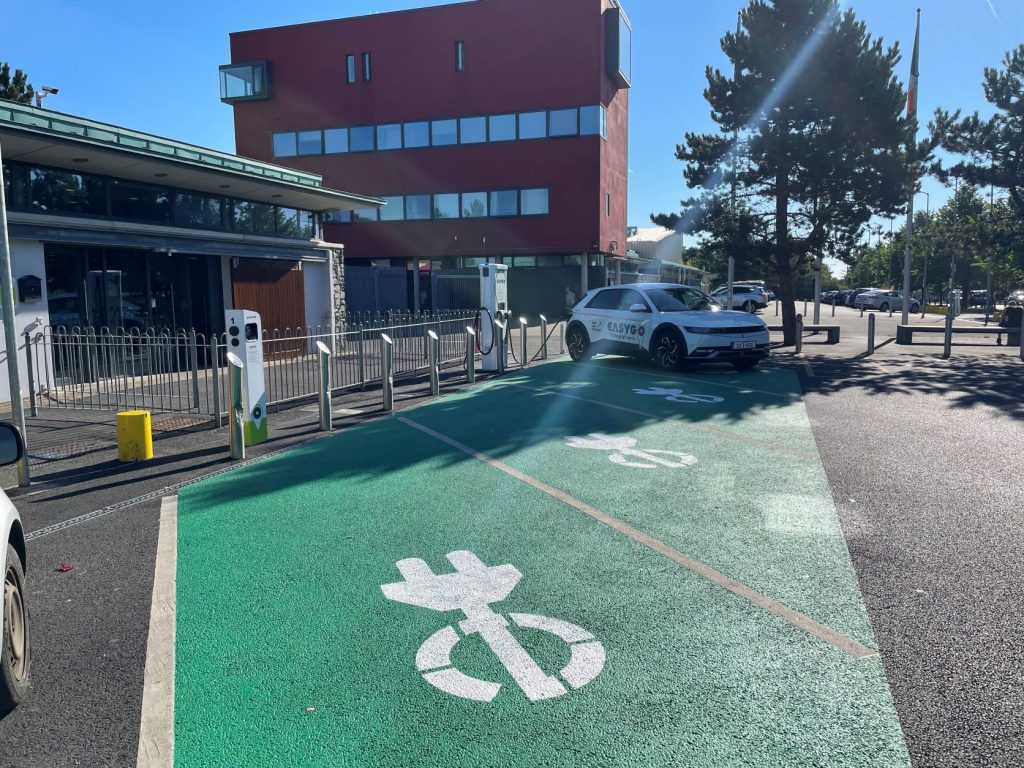 There are dedicated 'EV only' parking spaces for three vehicles to plug in and charge up on the EasyGo network, while the fourth spot is for the car share clubs.
Having these two options will cater for both drivers who want to plug in for a quick on-the-go charge for 30-45 minutes, and those who will be parking or visiting for longer and can charge up while they are in NW Dublin.
There is plenty to keep drivers busy and entertained while their car charges.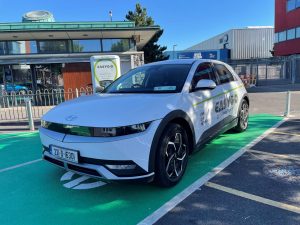 Not only is the leisure centre and Mellowes Park there as soon as you step out of the car if you are feeling active, but there are numerous shops, restaurants and cafes nearby to explore and sample to pass the time.
To use the chargers, drivers simply download the EasyGo app to their mobile phone in a few easy steps, joining 30,000 local EV drivers who are already EasyGo members. There is also the option to tap and pay by credit or debit card on the state-of-the-art Tritium 75kW rapid charger.
This location will be a hub where all battery electric vehicles can charge, from cars and vans to E-Bikes also thanks to other charging facilities available there. It can be scaled up to facilitate more EV charging and parking with increasing demand as more electric vehicles are sold and is hoped that it will be a model for other civic sites and locations.
EasyGo are delighted to be working with and assisting Dublin City Council on this innovative project as they take important steps towards helping people on their journey to electric transportation and sustainability.
---
Contact us for a chat to find out how we can help civic car parks and locations with our innovative complete EV charging solutions.