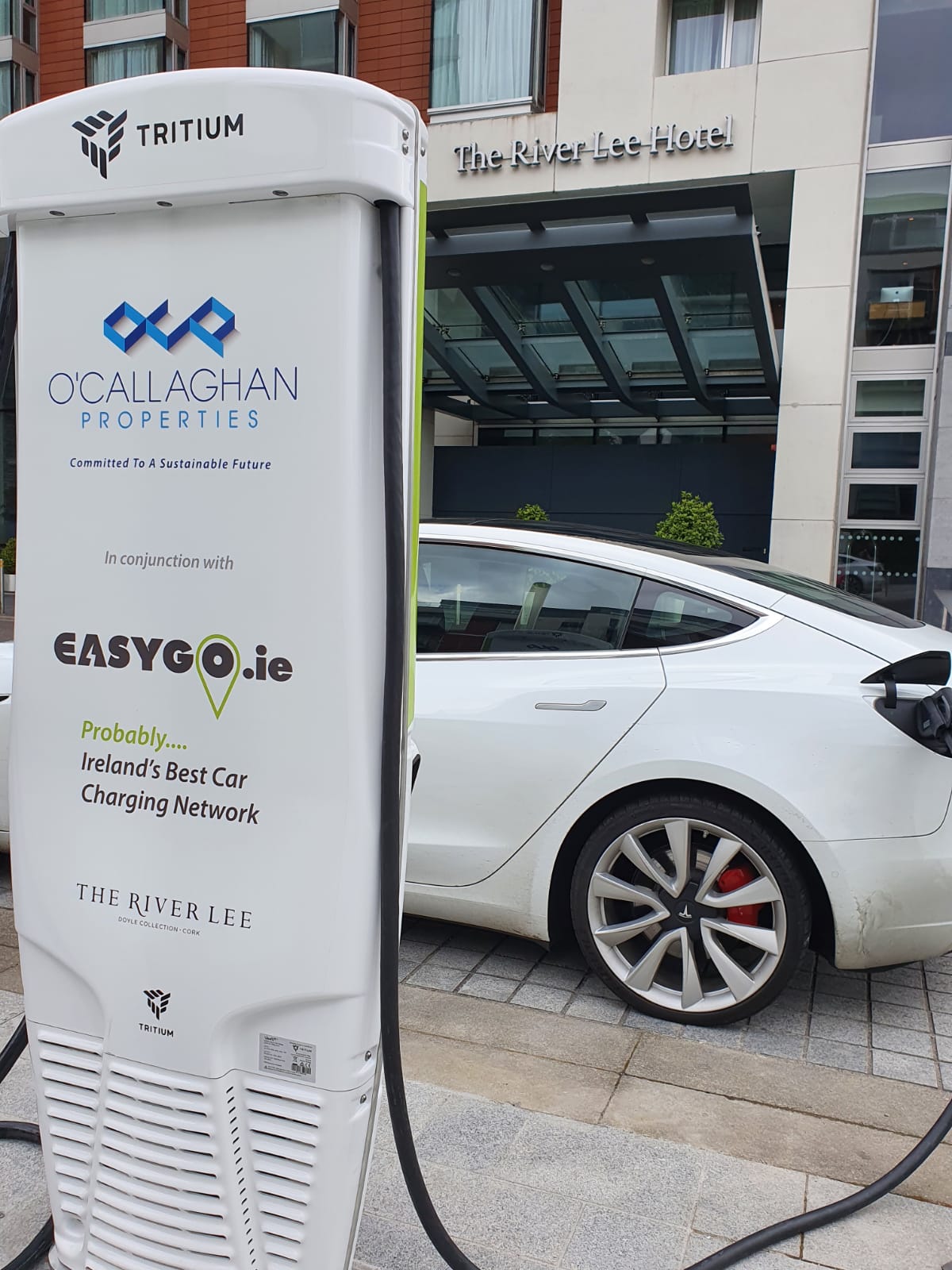 06 Jul

By the banks of my own lovely Lee…

In partnership with O'Callaghan Properties, last week we were delighted that Ireland's first "tap and go" enabled Rapid DC Charger for electric cars went live in Cork.

The charger is conveniently located at The River Lee Hotel on Western Road.

With full access onto over 1200 charge points across Ireland – to include ESB and Ionity (Circle K) chargers, we're now Ireland's largest eMSP network (eMobility Services Provider).

In the past week, we were delighted to see the number of EasyGo drivers exceed 5,000 – and to learn more about our network or to register, visit… https://lnkd.in/ey9AANY

O'Callaghan Properties is Ireland's first property company to place a Rapid DC Charger onto their Estate.

This is another step along the road of expanding our network coverage across Ireland.