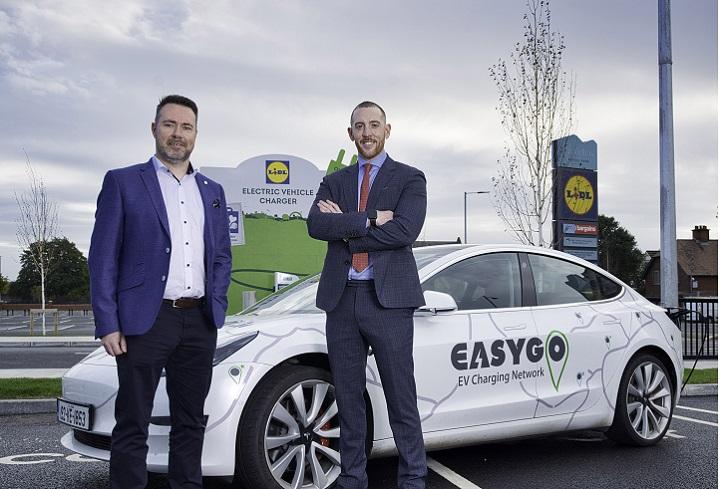 18 Oct

EasyGo Secures £12.5 Million Investment to Grow Local EV Charging Network

EasyGo the largest privately owned EV charging network operator to cover Northern Ireland and Ireland, has secured more than £12.5 million (€15 million) in funding to add 500 DC Rapid Chargers to its public electric vehicle charging network.

The funding has been secured in partnership with investors Air Core, Rubicon Capital Advisors and DunPort Capital Management. The high-powered chargers will be installed in retail, town centre and hospitality destinations via a range of strategic partnerships that EasyGo has and continues to enter into, with a typical rapid charger able to add 60 – 70 miles of range to an EV in less than 15 minutes.

This investment will address the significant lack of infrastructure across all parts of Northern Ireland and Ireland; helping to alleviate range anxiety which is one of the biggest barriers to greater EV usage.

Speaking about the investment, Brendan Boyd, Air Core Managing Director said:
"As renewable energy generation increases across both Northern Ireland and the Republic of Ireland, this investment will help both accelerate the electrification of the transport sector and create higher demand for renewable energy. The use of fossil fuels and combustion engines continues to diminish, with companies such as EasyGo being the future for a fully decarbonised world. We are delighted to have had the opportunity to invest in EasyGo."
Crucially, the involvement of Air Core, Rubicon Capital Advisors and DunPort Capital Management provides EasyGo with the ability to invest, install and maintain public EV chargers across Northern Ireland and the Republic of Ireland.
Chris Kelly, Director at EasyGo also added:
"Northern Ireland especially has an acute need for charging points to service its growing number of EV drivers. As the largest privately-owned network covering both NI, the UK and Ireland, EasyGo is in a unique position to quickly roll out this much needed infrastructure. Our rapid charger network will ensure that EV drivers in Northern Ireland have access to best-in-class EV charging facilities".
For further enquiries or to apply for a rapid charger installation in your area
CONTACT
Our sales office on 028 9099 7734