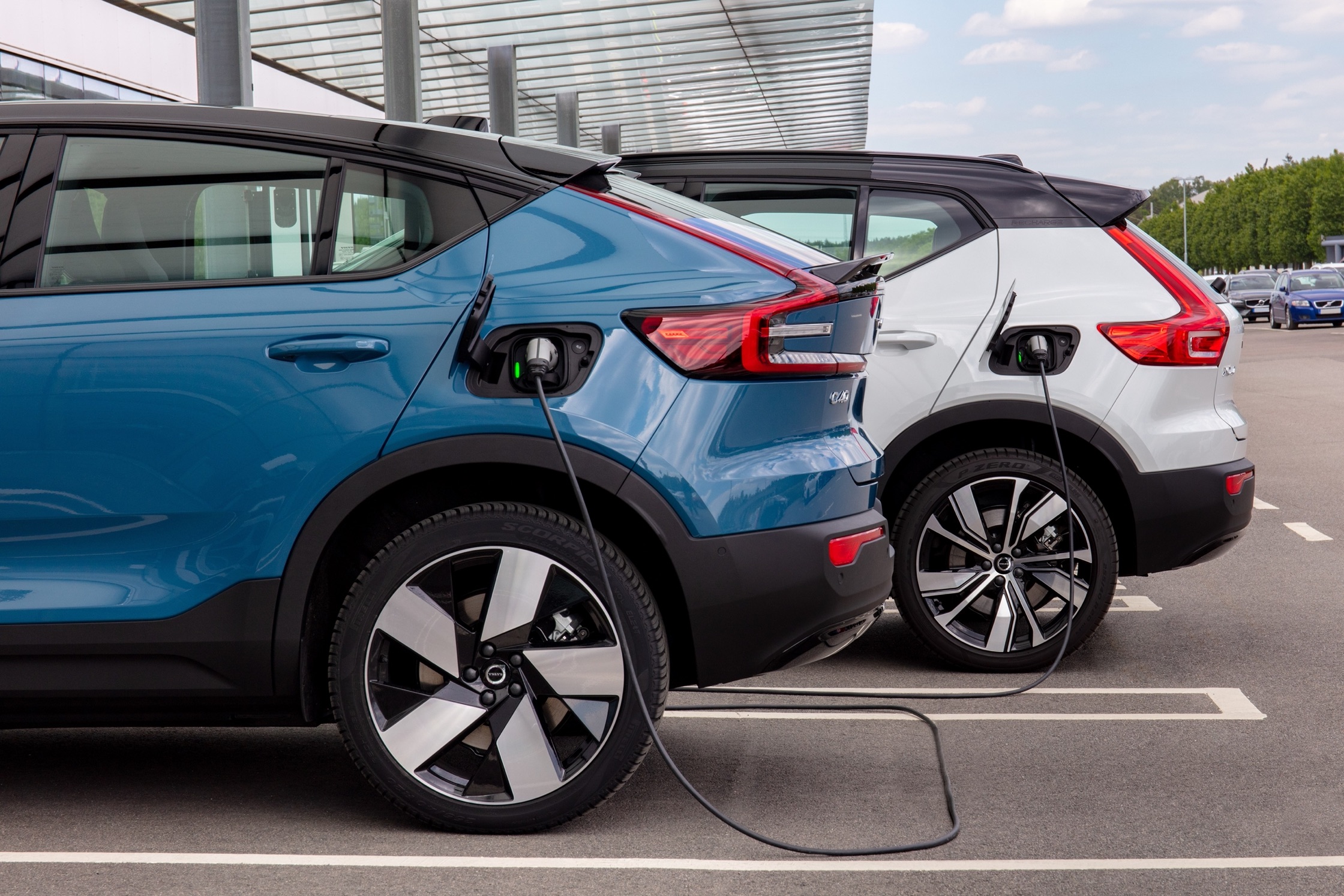 13 Aug

Volvo Car Ireland and EasyGo come together to offer customers a premium home charging solution

Volvo Car Ireland partners with EasyGo, Ireland's first private and solely EV dedicated charging company, to offer Volvo customers premium and tailored charging solutions for their homes and businesses.

This partnership will give Volvo customers a competitively priced offer to install a domestic home charger, with unparalleled customer service, a site visit before installation and assistance in the EV Car Charger Installation grant from SEAI Ireland.

This partnership comes just as The Volvo XC40 Recharge Pure Electric – Volvo's first all- electric car – becomes available for Irish customers to order. Volvo Cars already has a comprehensive range of plug-in vehicles, sold under the Recharge brand, with customers able to purchase a plug-in hybrid version of every model in the Volvo range. As part of a long- term ambition to be climate-neutral by 2040, the company aims to be fully electric by 2030.

The charging solutions offered by EasyGo are futureproof, as they work for both plug-in hybrid and fully electric cars. The homeowner can also use a mobile app to record the amount of KW's consumed during charging sessions and can program the start times of charging sessions to avail of night-time energy tariffs. Volvo EV owners will also have access to the Easy Go network to pay for great value charging at more than 1,500 charge-points nationally.

Alan Cowley, Commercial Director at Volvo Car Ireland, said:
"We are delighted to be partnering with EasyGo, they are a supplier that can provide a competitively priced solution for Volvo Customers of both fully-electric and plug-in hybrid vehicles. As more of our customers turn to electrified cars, our ambition is to offer solutions for charging and all their driving needs. This partnership is also a significant step towards the all-electric future of Volvo Cars"
Gerry Cash, Director at EasyGo further commented:
"At EasyGo we are excited to partner with Volvo who were first to announce in 2019 their intention to go fully electric and have been leading the way ever since. We work hard every day to follow the Volvo example of delivering premium quality, service and customer satisfaction in everything that we do and we look forward to building and strengthening our business with Volvo."
About Volvo Car Group
Volvo Cars was founded in 1927. Today, it is one of the most well-known and respected car brands in the world with sales of 661,713 cars in 2020 in about 100 countries. Volvo Cars has been under the ownership of the Zhejiang Geely Holding since 2010.
As of December 2020, Volvo Cars employed approximately 40,000 (41,500) full-time employees. Volvo Cars head office, product development, marketing and administration functions are mainly located in Gothenburg, Sweden. Volvo Cars head office for APAC is located in Shanghai. The company's main car production plants are located in Gothenburg (Sweden), Ghent (Belgium), South Carolina (US), Chengdu and Daqing (China), while engines are manufactured in Skövde (Sweden) and Zhangjiakou (China) and body components in Olofström (Sweden).
Under its new company purpose, Volvo Cars aims to provide customers with the Freedom to Move in a personal, sustainable, and safe way. This purpose is reflected into a number of business ambitions: for example, by the middle of this decade it aims for half of its global sales to be fully electric cars and to establish five million direct consumer relationships. Volvo Cars is also committed to an ongoing reduction of its carbon footprint, with the ambition to be a climate-neutral company by 2040.
For more information on Volvo Cars, please see www.volvocars.ie
About Easy Go
The EasyGo network is today used by more than 11,000 Irish EV drivers that can find, use, and pay for charging at more than 1,500 charge-points nationally
EasyGo is the largest private car charging network operating in Ireland. Its business satisfies, corporate, public, and home charging clients with hardware and software charging solutions. Founded in 2018, EasyGo operates out of Maynooth, Kildare and serves EV drivers across the island. Its mission is to provide EV drivers with the network they need to make sustainable transport a reality.
For more information on Easy Go please see easygo.co.uk and easygo.ie